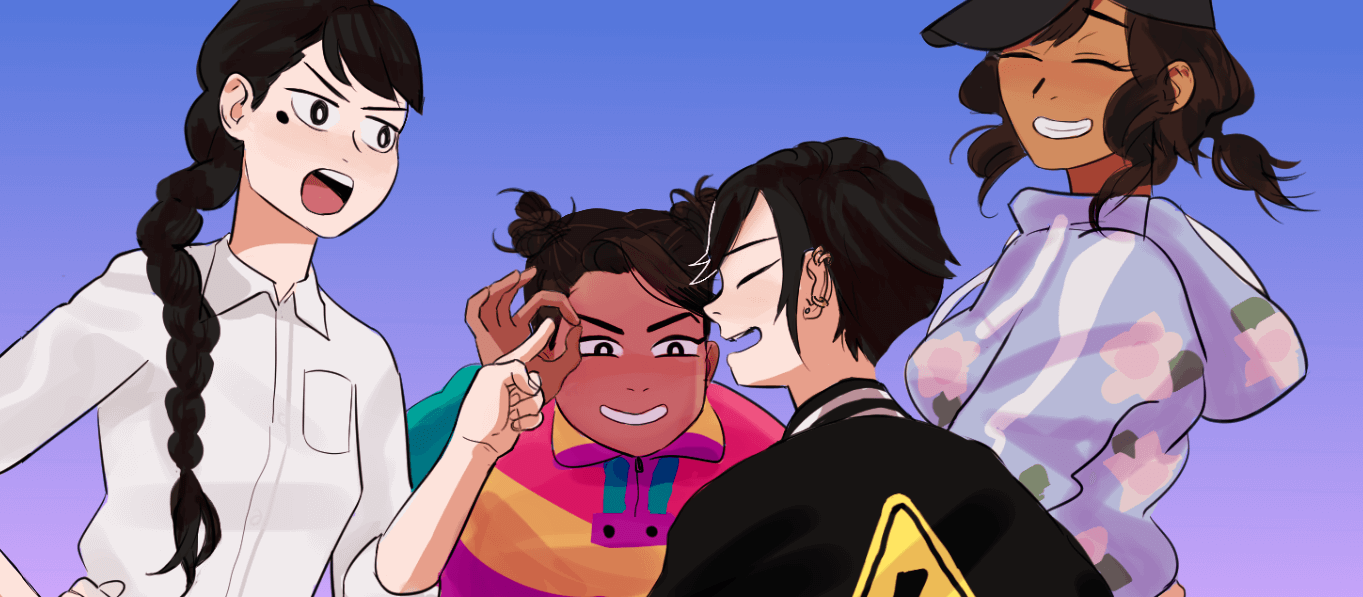 Butterfly Soup
Changes from 1.0 -> 1.1:
Changed the title music to a different song. Hopefully it's less annoying when you stay on it now
Fixed a few typos. If you see any more, please quote them so they're easier for me to find!!
You can no longer give Min and Jun unlimited popcorn
I changed some of Diya's questions that end with "." to "?", since a significant # of players singled this out as something they couldn't get used to.
Known issues + things to consider for the future:
The executable icon for Mac users is still the default Renpy icon instead of my custom one, and I have no idea why?? It seems to work correctly for Windows
Adding more dogs to pet
Making interactable objects look different, so you don't have to search for them
More things to interact with on those screens
Shortening the intro to improve pacing
The skipping options are unclear - You can toggle it to stop skipping after choices in the Settings, but it's off by default. There's no obvious way to stop it in the middle, so you can end up accidentally skipping more than you want to.
Option to toggle bg parallaxing on/off. I really want this since some people find it annoying, but it's hard