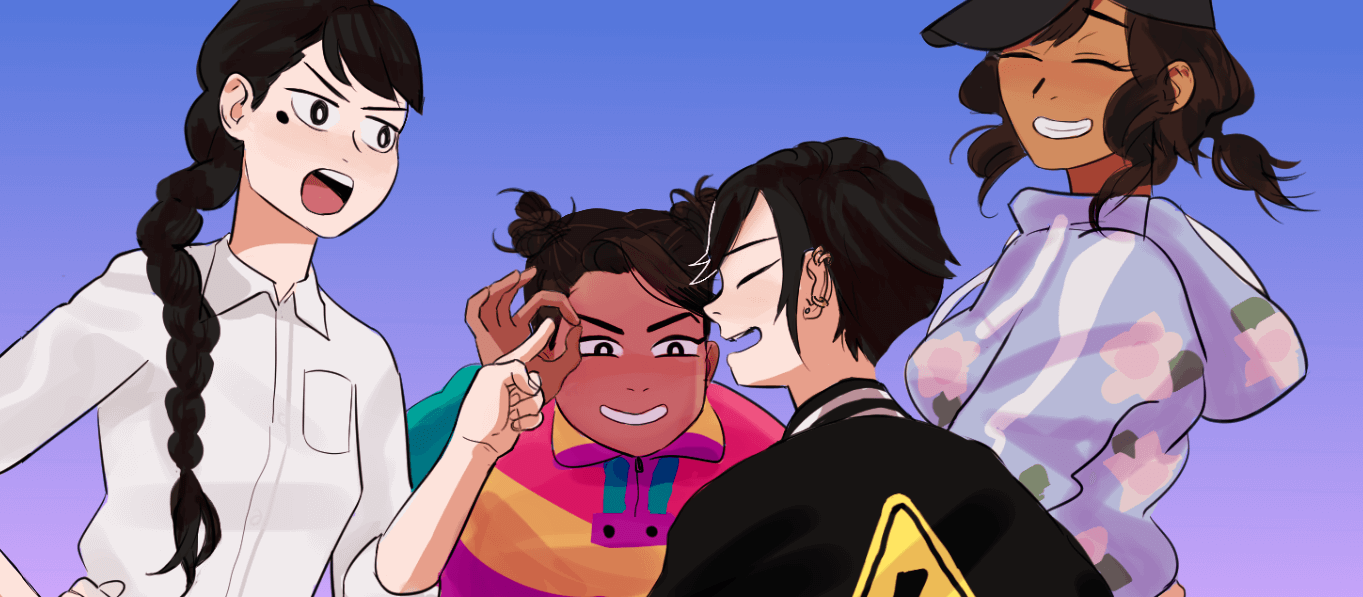 Butterfly Soup
Screenshake and Background Pan can now be toggled on/off!
---
In the newest build of the game (1.9), you can now toggle Screenshake and BG Panning at any time! In the game, just go to Settings (the gear icon) and then Screen Motion. This was a highly requested feature since many players got motion sickness or found them disorienting. Thanks Arazati for helping me with this!
You might've gotten notifications multiple times for this because I accidentally messed up the credits the first time and had to re-upload it. Sorry for the confusion!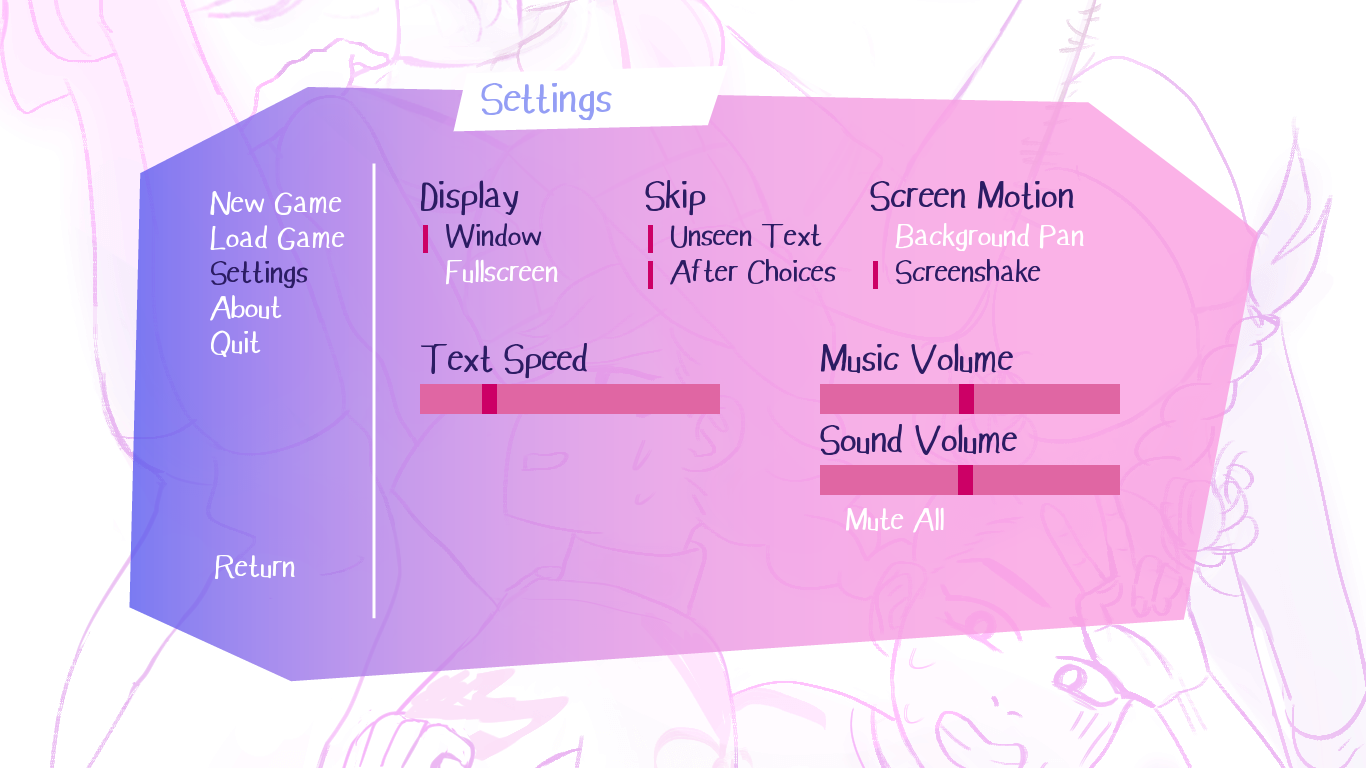 Next up, I'm aiming to get an online merch shop running by the end of the year. I want to sell Butterfly Soup and Pom Gets Wi-Fi charms and hopefully apparel like Diya's hoodie!
I'm also hoping to get the game on Steam and Android/iOS within the next few months, but it's in the backseat for now as I figure the store and other things in my real life out. It's been pretty hectic so I haven't been responding to individual comments/blog asks, but I read them all and super appreciate them. Thank you for the support everyone!! ;u;
Files
Butterfly Soup - PC (v1.9)
130 MB
13 days ago
Butterfly Soup - Mac (v1.9)
115 MB
13 days ago
Butterfly Soup - Linux (v1.9)
119 MB
13 days ago