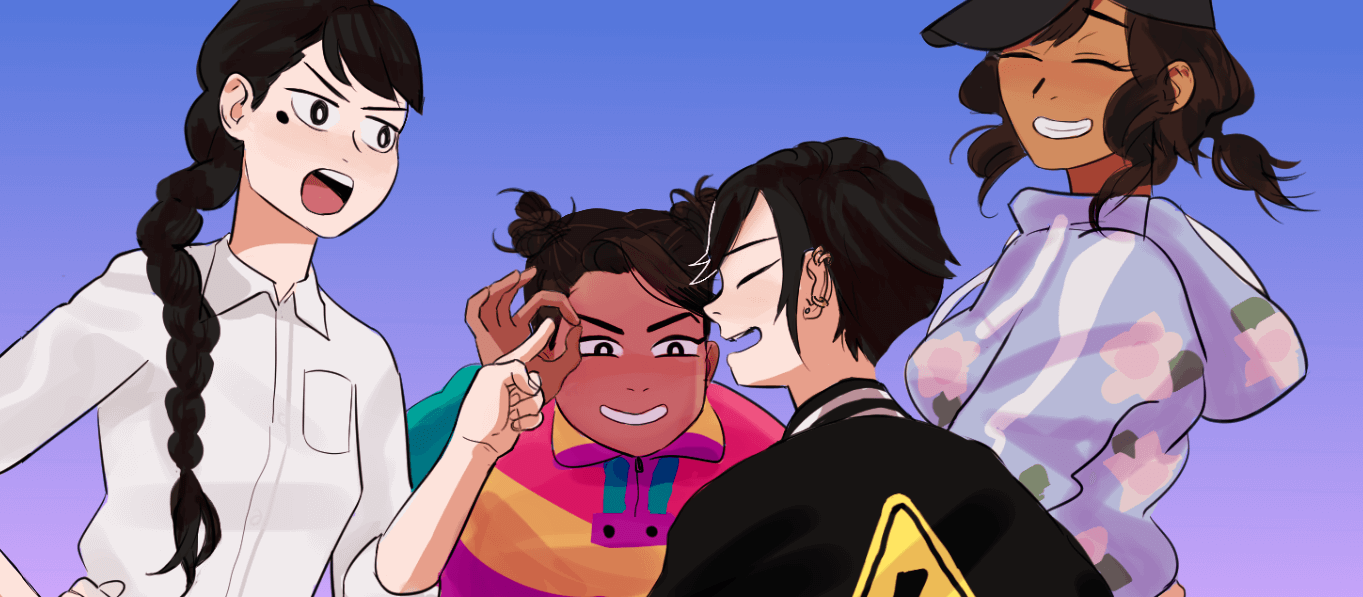 Butterfly Soup
I've been really touched by the response this game's been getting! I really, REALLY owe it to my friends, mutuals, and fans for playing, commenting, and spreading word of the game to others. Thank you for the bottom of my heart!
Changes made to the latest version of the game, uploaded 9/21/2017:
Coordinates somehow appeared in the middle of one of Diya's lines, right before she checks her test scores. This has been fixed.
Various typos fixed
Brackets in dialogue had a random chance of crashing the game if you opened the History window, so I've removed all of them (I think).
I didn't set "Yuki"'s name correctly for one line! This has been fixed.
I messed up the joke about long nails before -- I wrote "short" instead by mistake! It's now been corrected.
When Diya and Min are discussing racism, Min's line "Martin Luther King didn't do shit!" was in poor taste and unnecessary, so it's been removed.
I THINK this is all the bugs? Famous last words...