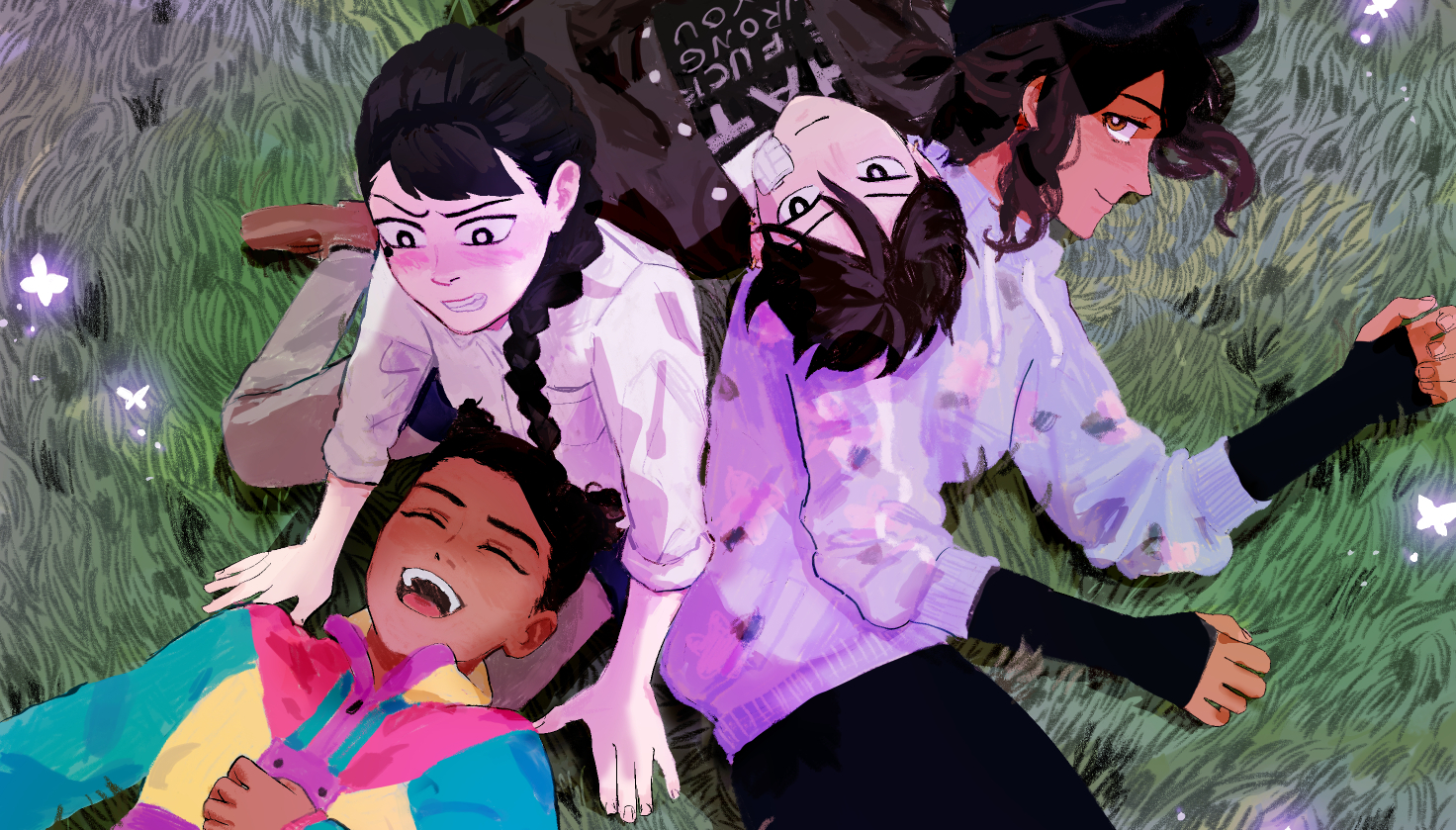 Butterfly Soup 2
The merch store is open! Also, Butterfly Soup 2 will be at IGF!
---
The Butterfly Soup merch store is open to U.S. customers! I'm hoping to open it to international shipping soon. Please look at this great Garfield graffiti I found while doing the jacket photoshoot.


Also, Butterfly Soup 2 was nominated for Excellence in Narrative at the Independent Games Festival 2023! You can vote for the game for the Audience Award if you like. I'll be showcasing it at GDC from March 22-24. Feel free to swing by my booth and say hi if you'll be there!