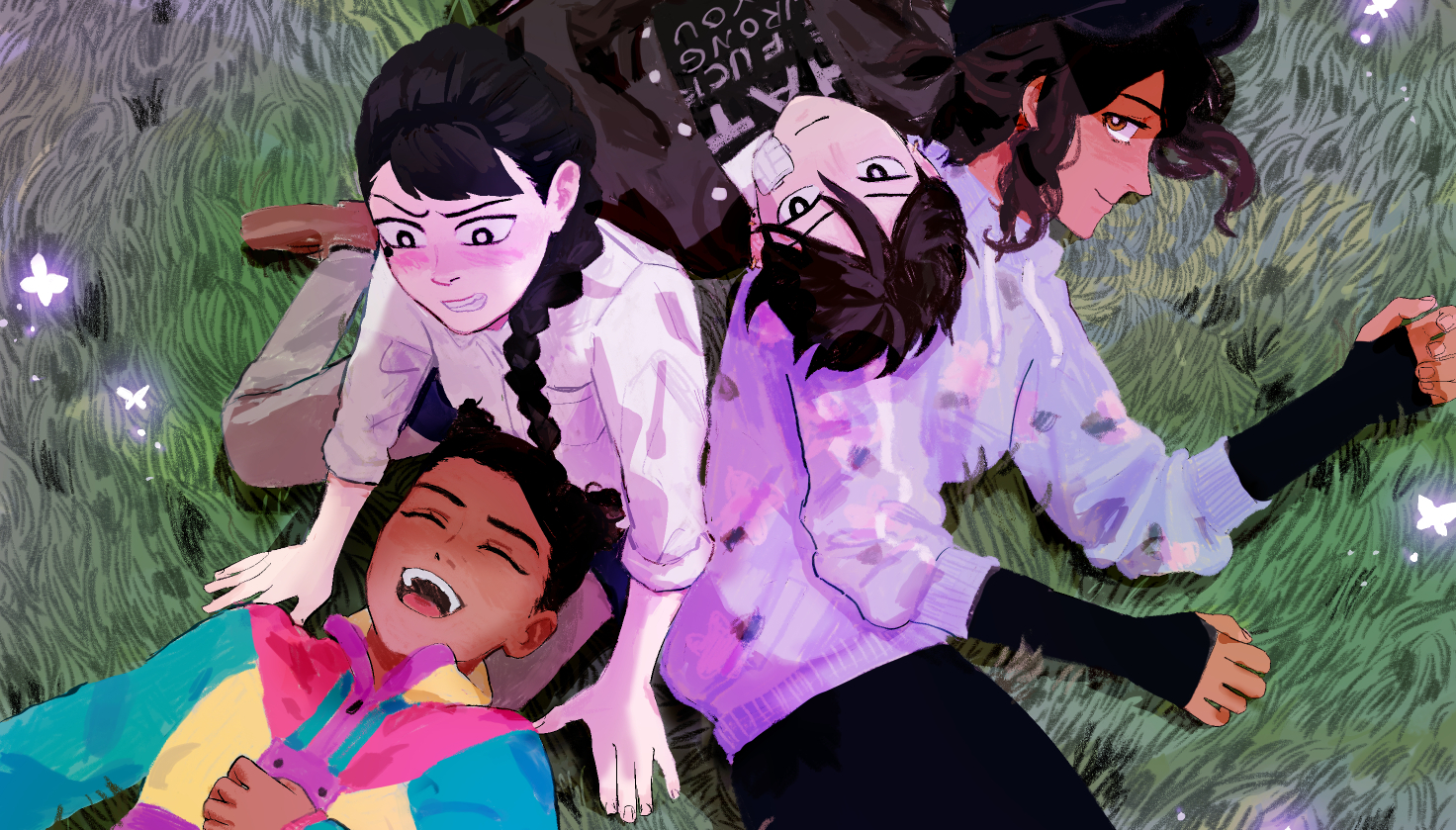 Butterfly Soup 2
Now available in Russian!
---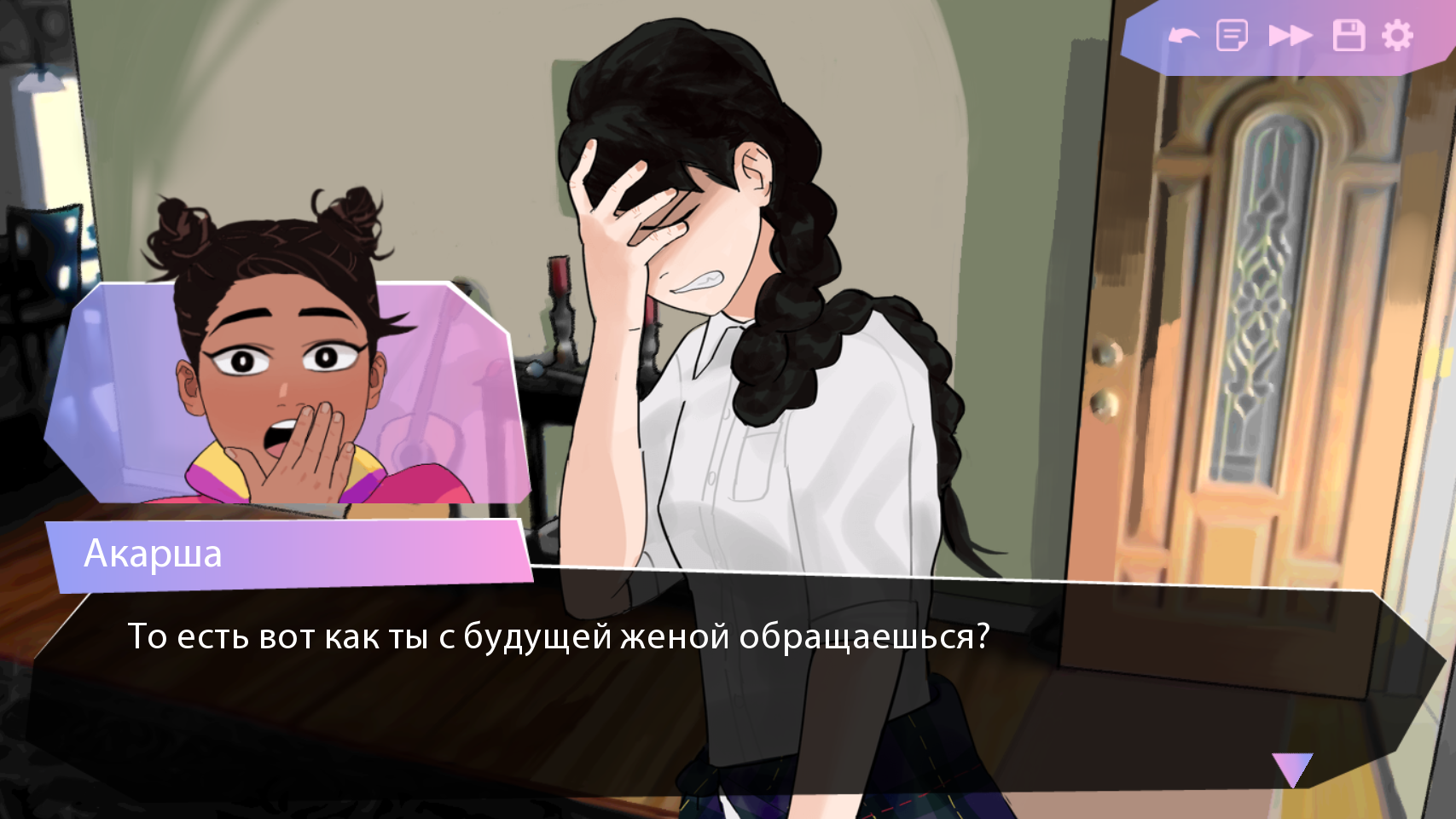 Butterfly Soup 2 is now available in Russian thanks to the efforts of Mikhail "KornyPony" Burov-Kosolapin and Queerscriptors! If you're interested in translating the game to another language, please direct your inquiries to queer@queerscriptors.org !

A couple of minor changes were also made to the game:

The rain animation in Diya's chapter was displayed slightly incorrectly, so you could see the edges of the image if you moved your mouse. This has been fixed.
It was kind of hard to tell which settings you had selected in the menu. I've edited the UI to make it clearer. Before: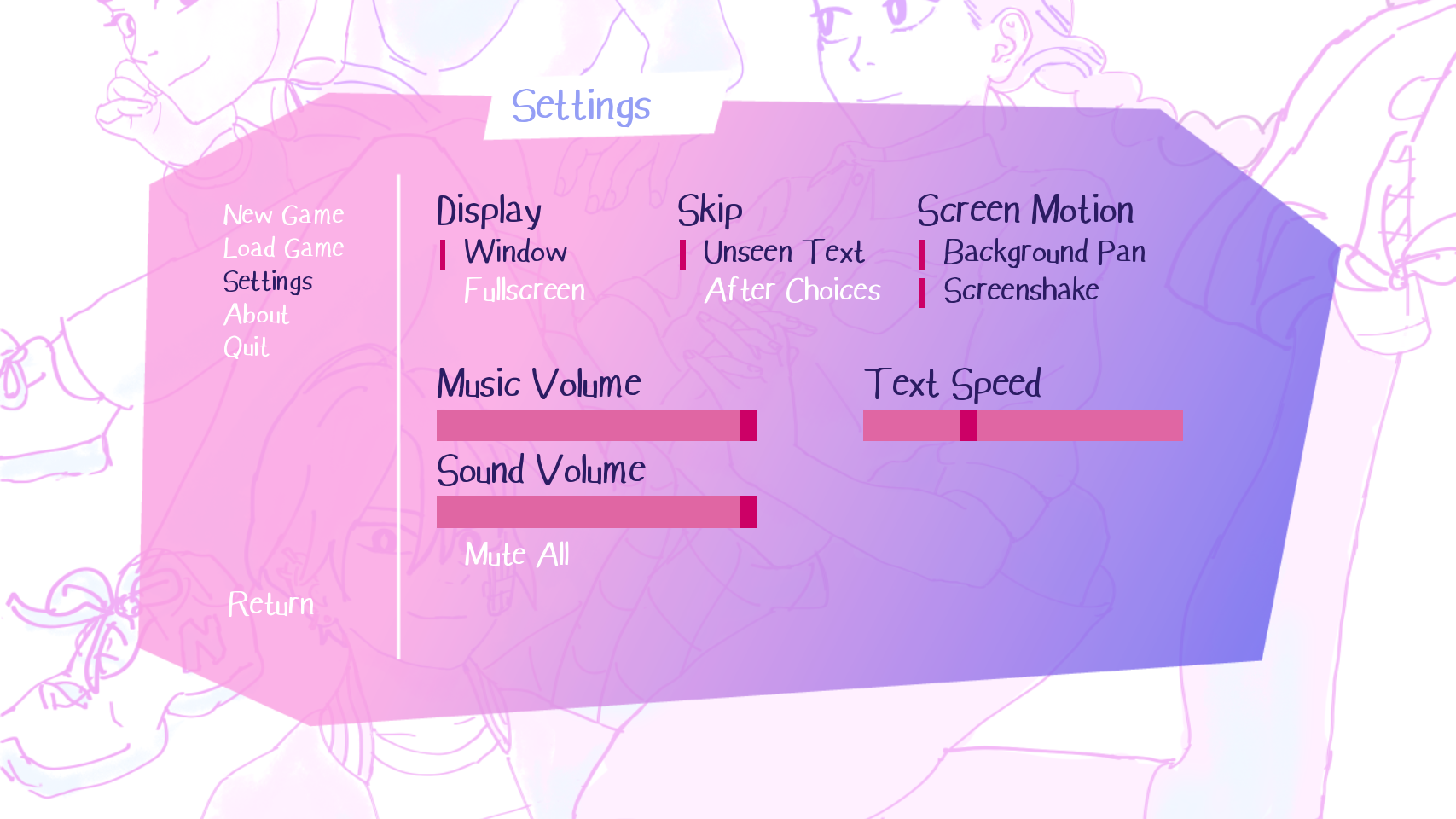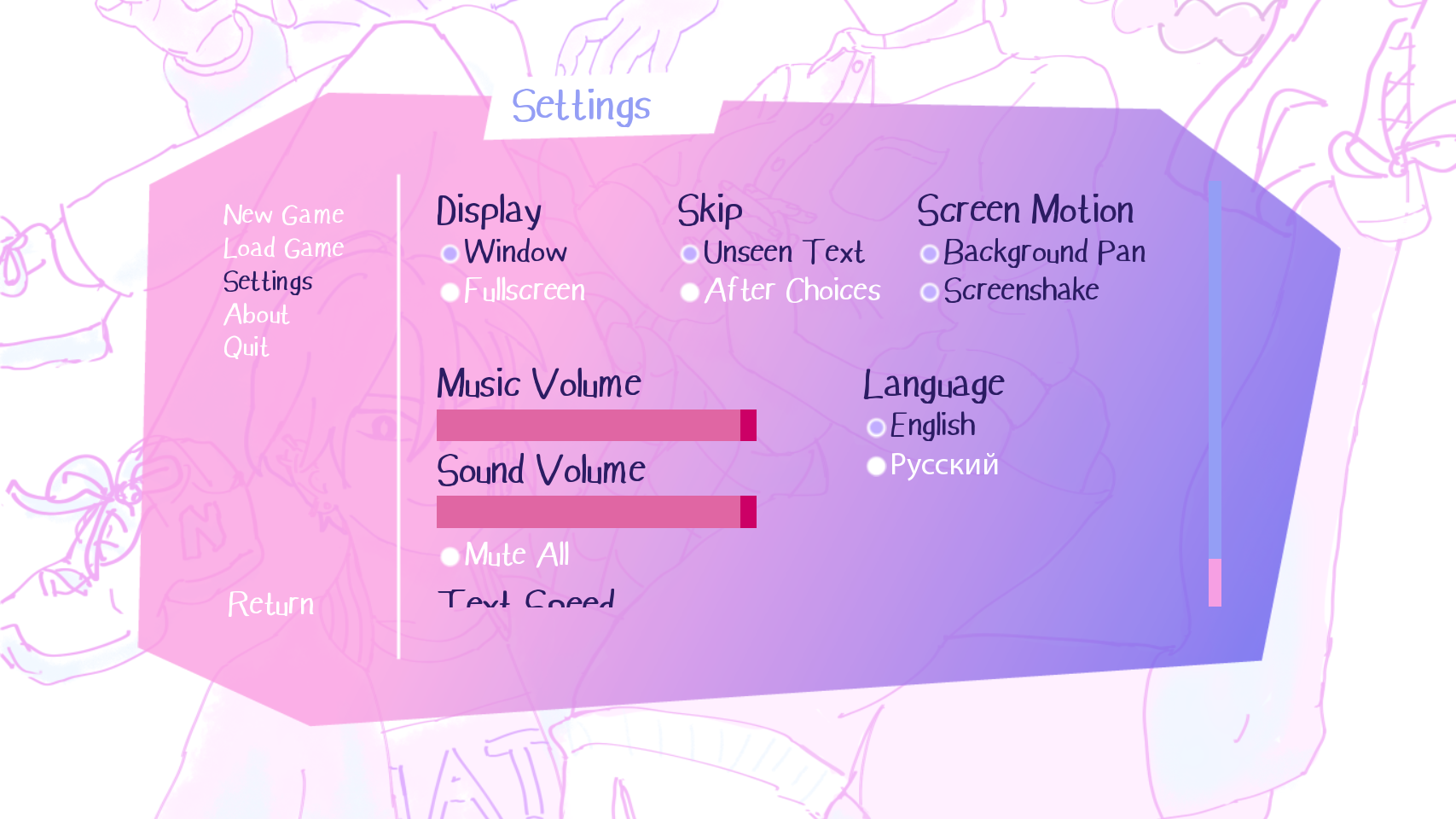 Lastly...I just realized that I never changed the game's status on itch.io from "In development" to "Released". So I finally did it a couple minutes ago. Lol...

Files
Butterfly Soup 2 - PC (v1.04)
277 MB
Nov 22, 2022
Butterfly Soup 2 - Mac (v1.04)
257 MB
Nov 22, 2022
Butterfly Soup 2 - Linux (v1.04)
261 MB
Nov 22, 2022