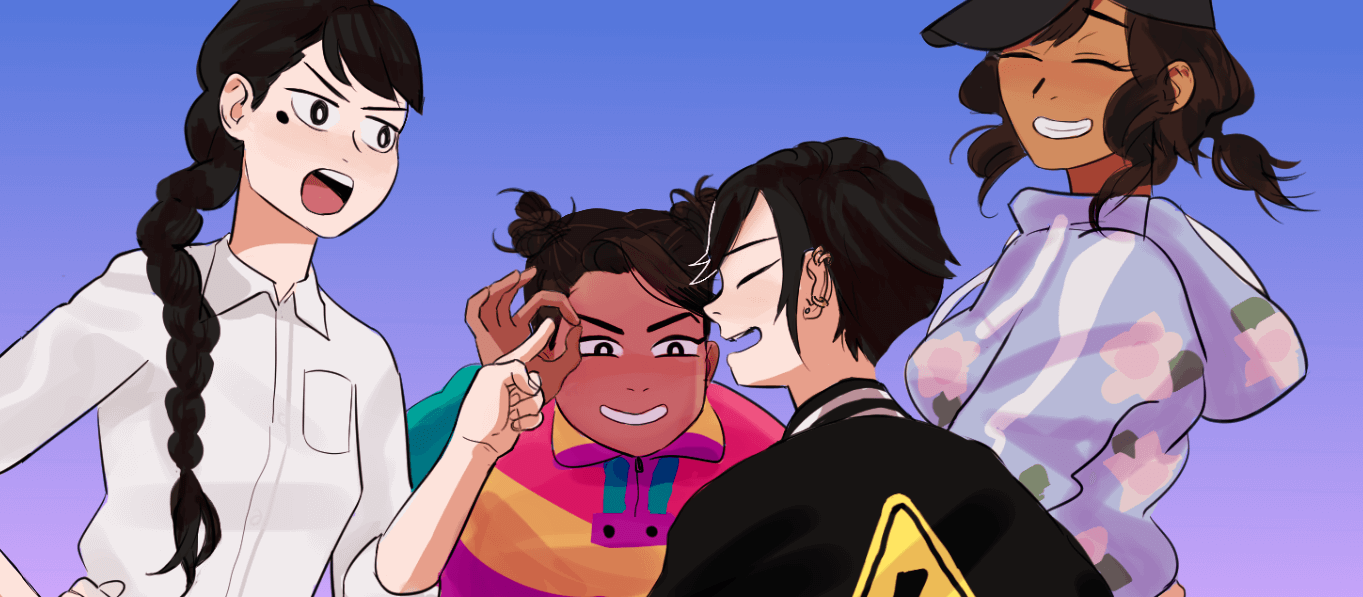 Butterfly Soup Web & Android Ports
Now you can take the best visual novel with you everywhere!
This is a rebuild of Butterfly Soup for Android and the web made by HackerNCoder, Brianna Lei only made the page under her profile and does not create the port, moderator or otherwise have anything to do with this. Web version probably does not run on phones and is in beta.
Betabuild 5 is released together with a new web build! A combined update to Butterfly soup 2.20 (released 16. march) and Ren'Py 7.4.4 ensures new languages and bug fixes. (Also a long overdue resizing for web)
Betabuild 6 is also released together with a new web build. I removed an unnecessary file which took up around 140 MiB. Hopefully this will speed up the web version.

Problems:

I have yet again lost/damaged my signing key (a file that is used to prove I created something). If you have a betarelease-3 or lower you need to manually uninstall the program before you can install the new one. I am so sorry, there is simply nothing else I can do.
You may see warnings about Play Protect not recognizing the app developer, I will see what I can do about that, but until then you just have to click install anyways.
Game.zip is big which means it takes a long time to download when playing in browser (minimizing the size for browser may also allow for a smaller android download)
If you are having problems, please provide me with log.txt in your phones files under Android > data > com.briannalee.butterflysoup > files

Banner image, the name "Butterfly Soup" and the game are properties of Brianna Lei. I have been given the right to use the pictures and name and rebuild the game.

Download
Download
butterflysoup-android-betabuild6.apk
175 MB